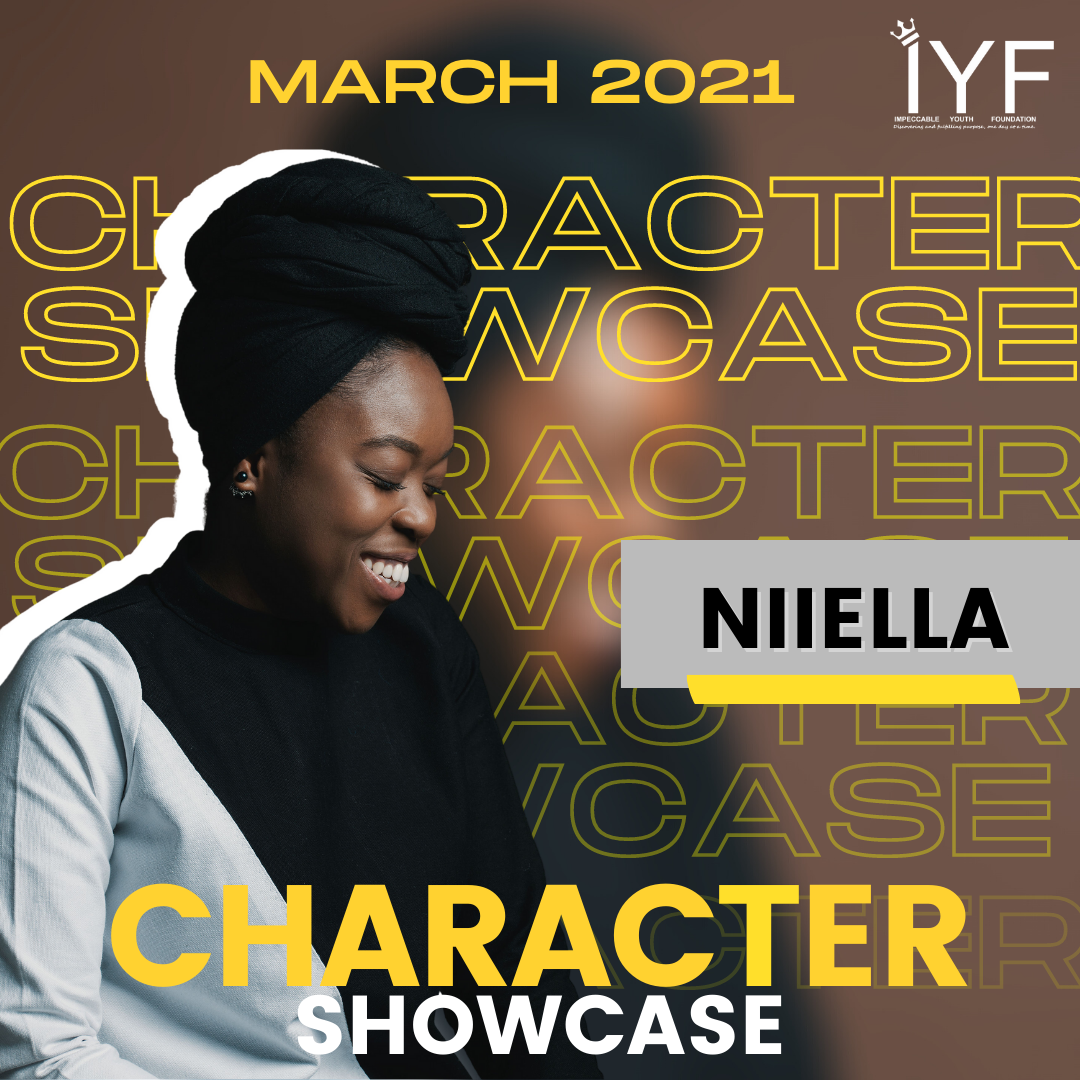 IYF CHARACTER SHOWCASE MARCH 2021 – NIIELLA
We're excited to have Niiella as our IYF Character Showcase this month!
In this video interview, our guest Niiella talks about her journey of self discovery, finding God, the slippery slope of depression, navigating purpose and using her gifts for God.
Niiella dived in deeper to the conversation of purpose and impact and shared how important it is to leave a mark on those we come in contact with, regardless of how 'big' or 'small' the platform.
On self care, she speaks about how uncomfortable growth can be but how incredible its outcome usually is.
"Sometimes fighting yourself is a display of love, because in the end, you'd reap the benefits of stifling certain characters that would have consumed you for the worst."-Niiella
Thank you for speaking with us Niiella!
See full interview below!

Connect with Niiella
Instagram: Niiella_official
Twitter: Niiellaofficial
YouTube: Niiella Official
Bookings: lisa@virtuemusicmedia.co.uk