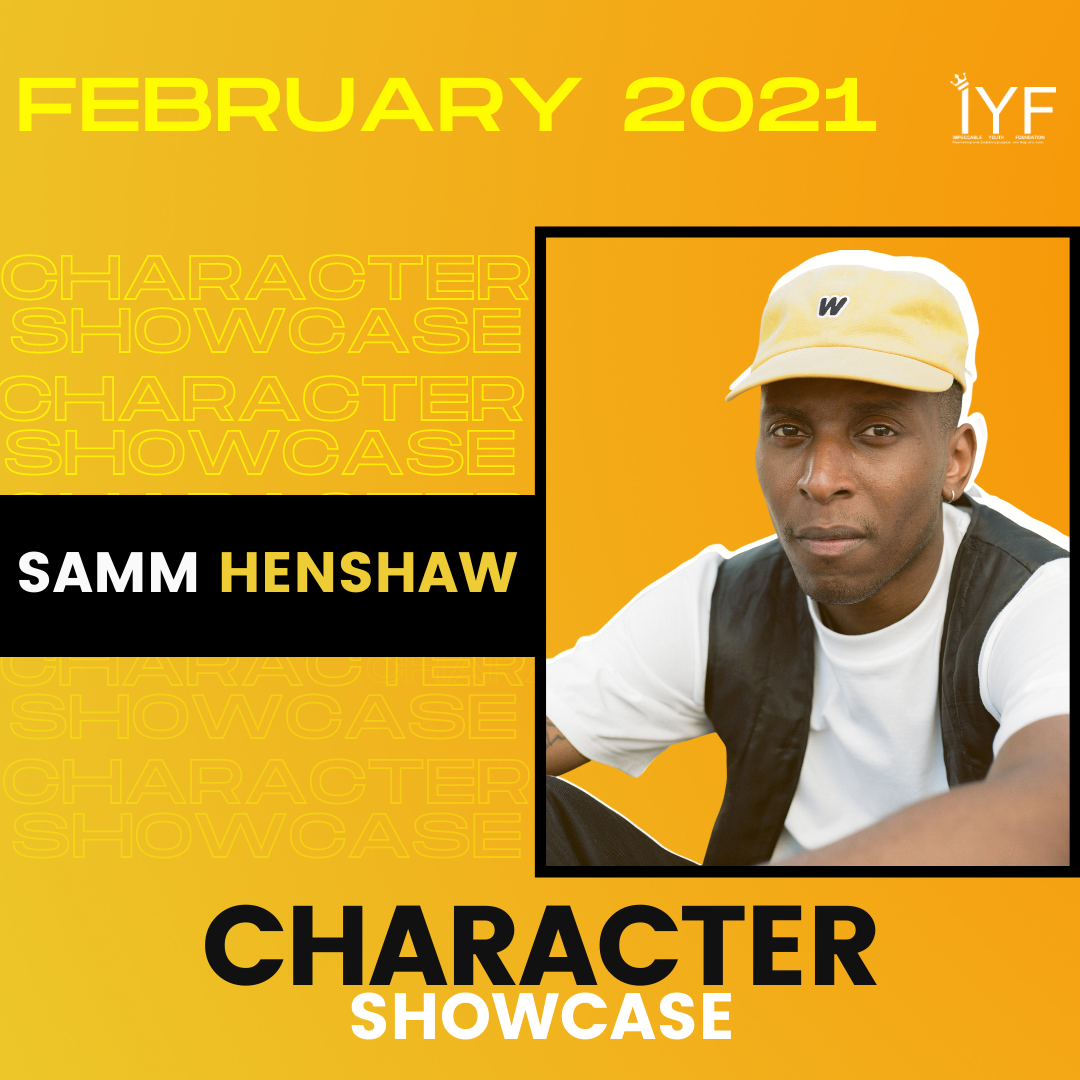 IYF CHARACTER SHOWCASE FEBRUARY 2021 – SAMM HENSHAW
We're excited to have Samm Henshaw as our IYF Character Showcase this month!
In this video interview, 26 year old Award-winning singer, Samm, talks about discovering his passion for music, and the realities of figuring out life as a young artist as well as learning patience, diligence, and being uncomfortable in the process.
A little about Sam; His interest in music initially started out as just a hobby, however, it later transitioned to a career path. Growing up, Samm tried a lot of other creative ventures like art, writing and much more. He is a Christian and he looks up to God and his parents.
On identity and purpose, he talks about turning towards God and embracing the unique sound he has as well as making it a point of duty to cut out distractions and focus on being intentional.
"As a young person now, it's way more possible to do what you are passionate about and gifted in." – Samm Henshaw
Thank you for speaking with us Samm!
Click to watch full interview here:
Connect with Samm Henshaw
Instagram: SammHenshaw
Twitter: SammHenshaw
YouTube: Samm Henshaw
Bookings: ian@jdmanagement.co.uk