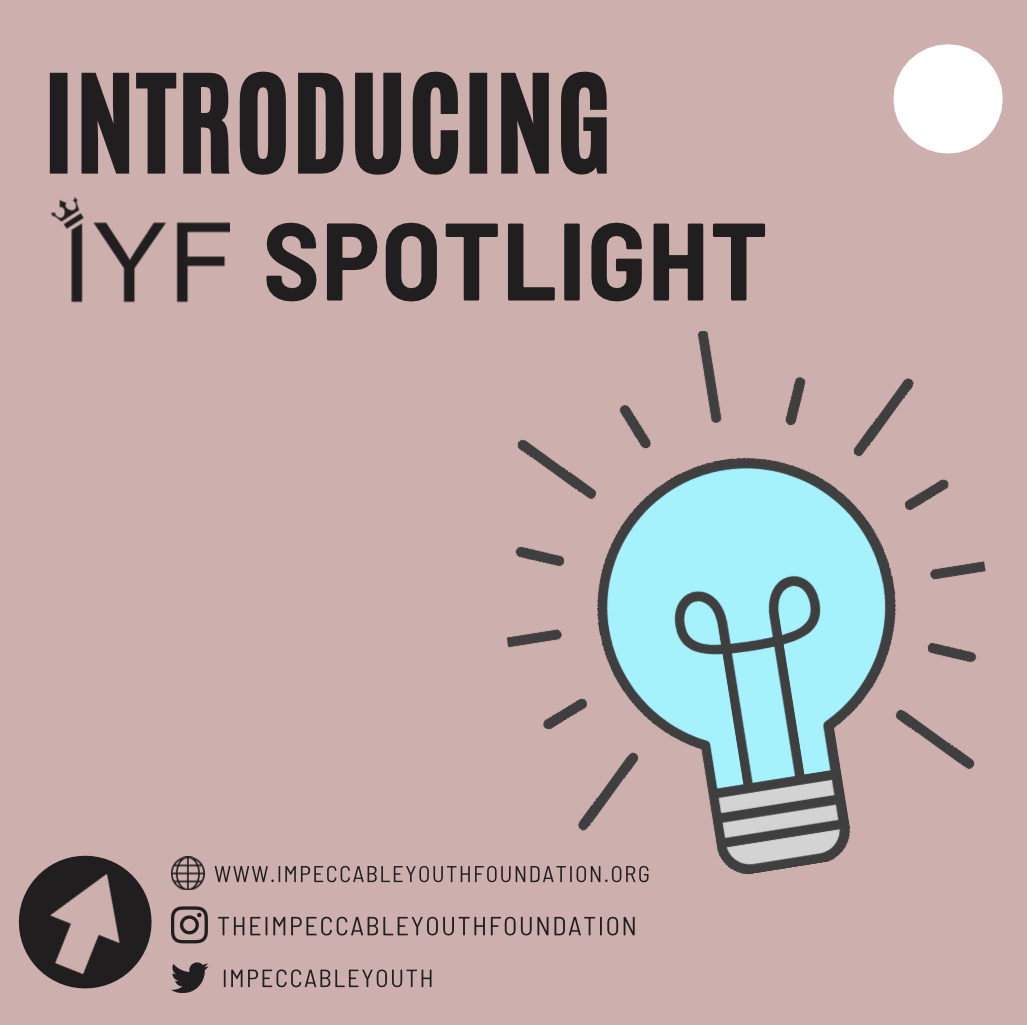 INTRODUCING: IYF SPOTLIGHT
As always, we at IYF are dedicated to the personal and holistic growth and empowerment of members of our community!
This year, we will be introducing a new segment called The IYF Spotlight – where we plan to showcase opportunities, brands, individuals, resources, events and much more for your benefit!
We are very excited to finally bring this to you, our community, and we are looking forward to the impact this will bring in the coming period.
Feel free to send us a dm on any of our social media pages or email partnership@impeccableyouthfoundation.org if you have something worth sharing for the benefit of The IYF Community!