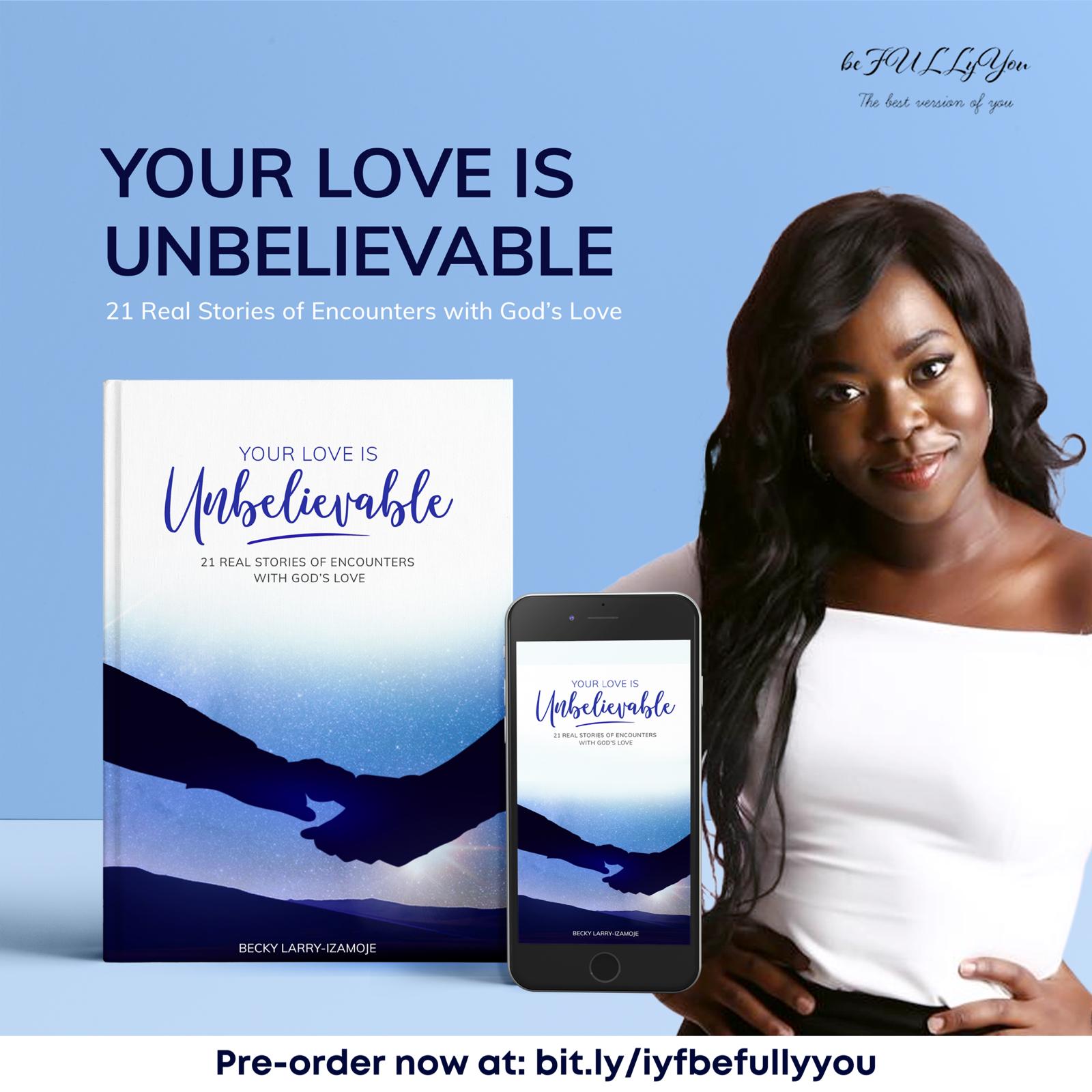 21 Real Stories of Encounters with God's Love- The Book
Your Love Is Unbelievable is a collection of 21 real stories, of encounters with God's love, and how it changed the lives of various individuals around the world.
This edition will introduce you to your God-given identity, remind you of your purpose and spur you into a life of abundance; in an understanding of God's unwavering and unchanging love for you!
This book contains a bonus three-day devotional, to get you started on this journey of unpacking daily truths – straight from God's heart to yours.
If you are in doubt or asking – Does God really love me? this book is for you. If you are overflowing with testimonies of the mercies and goodness of God that you have seen around you and you want to see some more, this book is for you. I have suffered some form of heartache recently that has caused a strain in your relationship with the Lord, this book is for you. If you desire a deeper revelation of the love of a saviour, this book is for you. No matter the level you are in life, this book has something(s) for you to assimilate.
This Book is part of a collection of Books by BeFULLyYou – Inspired by The Impeccable Youth Foundation.