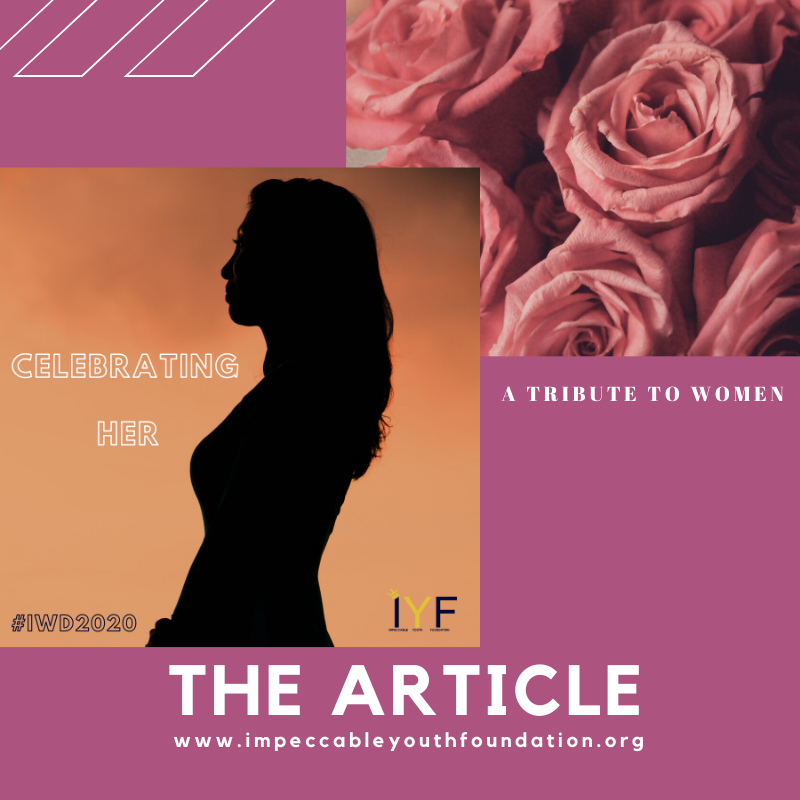 TRIBUTE TO WOMEN – WOMEN'S MONTH 2020
To the woman,
Come March every year, the world comes together to celebrate women. In my humble opinion, women are to be and should be celebrated every single day!
Through the valleys and the mountains, even when it hurts and when it feels good, through diversity, bias and inequality, she continues to lift her head up and pushes forward.
It is because a woman somewhere, many years ago did not give up or refuse to lose her voice, but pressed on that so many of us can even dare to dream and follow our dreams today.
So today, in our attempt to appreciate the young lady, the girl child that will one day become a woman full of impact, the boss babe, the wife, the mother, the teacher, the grandmother- the WOMAN & every woman, here is our little ode in celebration of you!
We asked our friends on our social media platforms to describe the woman in one word and we have taken the most common suggestions to salute our women.
• Multifaceted – A multifaceted queen, we all stan! With the super powers to go from nurturer to defender, teacher to personal stylist, home maker to CEO, mummy to encourager, sister to leader, friend to coach- the woman can be anything she needs to be and still not lose her sense of identity.
Like a diamond with many sides, the woman continues to shine.
• Devoted – The woman has constantly proved to be devoted to whatever she believes in. Be it family, career, relationships, a project, growth, community- women show up and keep showing!
• Ambitious – You know what's more unstoppable that a woman that knows her value? One with a dream! See a woman with a dream? She'll crush it and keep reaching for more with so much audacity!
• Strength – It will never be understood how she does it all, how she keeps pushing, how she constantly keeps a smile on even when it hurts deep!  We are content with the belief  that God provides the strength for it all. Because what else can it be? Coffee? Umm.. yh, thought so too- NAH! As delicate as she is, she is not easily broken.
• Courageous – Full of courage and audacity- even when fear lingers, she doesn't let it get her down. Her courage conquers and she takes the shot- whatever it is.  
I do not think we could ever put into words the value of the woman. But to every woman, we hope that you always remember that you are the glue that holds us together, we love you, we appreciate you and we are grateful for everyone of you! 
To great women, may we know them, may we be them, may we raise them.
Happy international women's month (virtual cheers ?)
– Osiepere Lawani