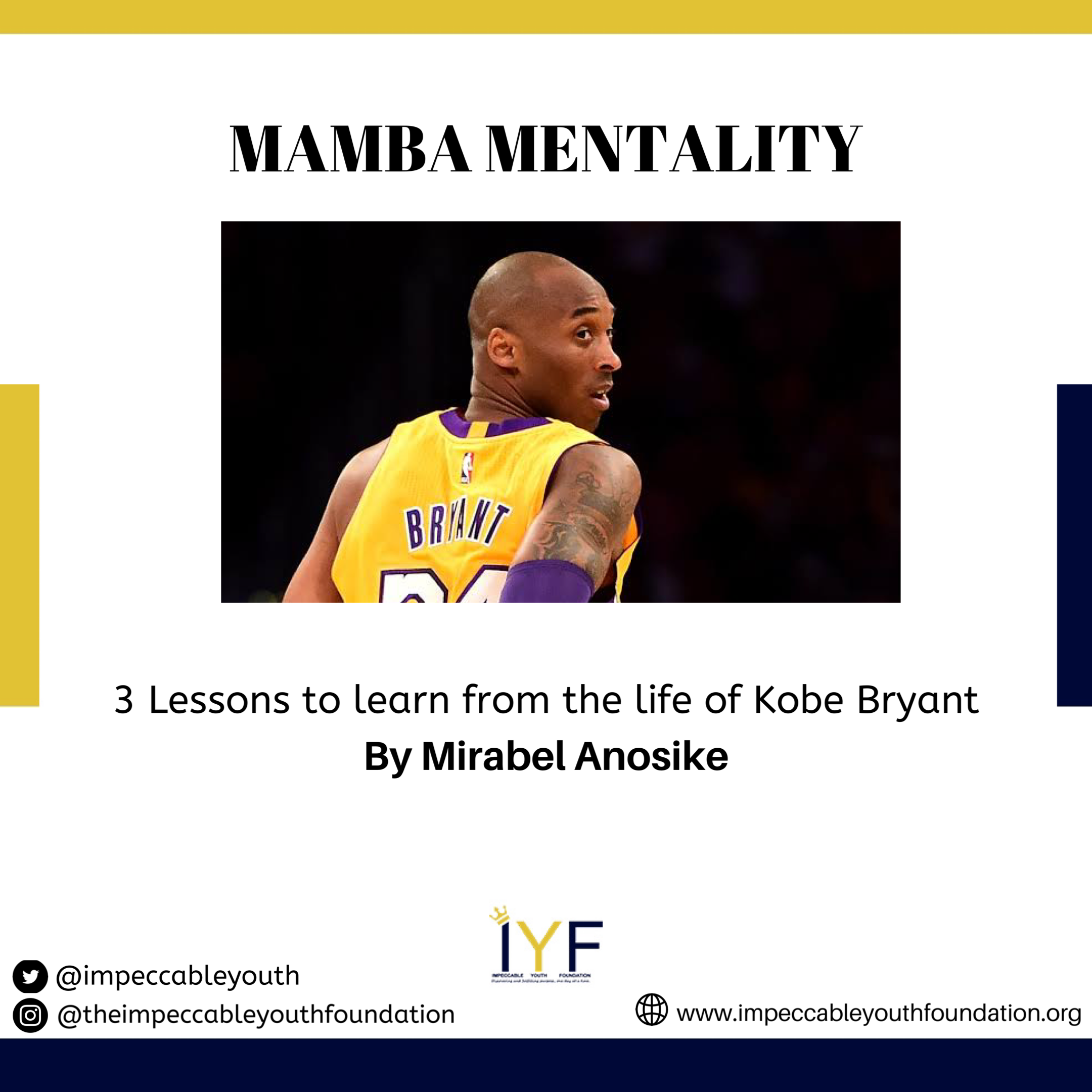 Mamba Mentality: 3 Lessons To Learn From The Life of Kobe Bryant
– Mamba Mentality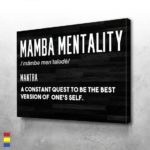 Kobe's death hit hard. The fact that he died with GiGi hit harder. Kobe was larger than life itself and many are still coming to terms with the fact that he's gone. That death was bigger. That a helicopter crash was all it took. I have found comfort in focusing not on the way that he died but on the way he lived – his Mamba Mentality. It's hard and nearly impossible to think about Kobe and not think about these things.
1. Family
Being an NBA star is hard. No, I don't have first hand experience but being a lawyer is hard so I can assume that it's harder to play 82 games a season (41 away games), compete 3 times a week, train on off days and still have time for family. But Kobe did. He planned his day around his family. He took helicopters to games and practice just so he could be there to pick his girls up from school or read them stories before bed. He was proactive and intentional about being present even though it was hard.
The countless pictures and videos which flooded the internet after his death only show us a fraction of the man he was. His relationship with his girls was phenomenal. In a world where the girl child is viewed as 'lesser than'. Kobe showed the world how amazing it is to be a #GirlDad. After retirement, Kobe dedicated his life to his family, frequently visiting basketball games with GiGi and breaking down the game they both loved to her. We can all learn something from Kobe. Family is important. Love them and love them hard. Love them even when it's tough. Love gives. It is sacrificial. It's the little moments that count, show up for your loved ones and make them feel your presence while you're there.
2. Determination/ Hard Work
"No, I don't want to be the next Michael Jordan; I only want to be Kobe Bryant".
Hard work and Kobe are synonymous. Kobe outworked most players on and off the court from when he joined the Lakers at 17 to his retirement in 2016. In fact, this is where Mamba Mentality stems from – giving your all to whatever it is that you love. In Kobe's words – find what you love and work hard at what you love.
We can all apply Mamba Mentality to our lives regardless of what we do. The ethic of excellence, of hard work, of feeling the fear but doing it anyway, of setting targets and then smashing them. This is how you live like Kobe. What I think most people don't realise is that none of this was guaranteed for Kobe. There was no certainty whatever so ever that I'd be writing this post or that he'd go on to win 5 NBA championships, win NBA MVP, score the 3rd most points in NBA history and receive countless other awards. That's the thing about life, even when things aren't certain, you have to work through the uncertainty. Focus on what you can control – yourself. Work hard at your skill. Learn from others, but don't copy. Kobe adapted his play from the greats. He took their magic and turned into his own. He studied his craft. Talent does not beat hard work – Kobe showed us that.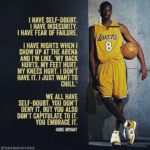 "I can't relate to lazy people. We don't speak the same language. I don't understand you. I don't want to understand you."
"If you want to be great at something, there's a choice you have to make. We all can be masters at our craft, but you have to make a choice… there are inherent sacrifices that come along with that."
3. Legacy
Mamba Sports Academy
Most people live for themselves. Not Kobe. His retirement was just a transition to something else, something bigger than himself. Kobe birthed the Academy where he coached thousands including his daughter GiGi. Kobe believed in not just being the best but also teaching others how they could be too. That was exactly what he was doing with GiGi as they flew to compete in the Mamba Cup tournament that Sunday morning. The tributes, the love & the support after his death just goes to show what Kobe meant to the world. It speaks boldly to the legacy he left. The life he lived, the lives he changed.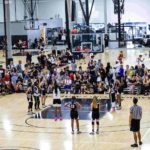 "I think you can have a lasting impact," Kobe said. "I mean winning championships, that's great. Building families, that's great. But when you can create stories and create moments and events and companies that can provide opportunities … and inspire kids and create situations where people can be better, I think that has a lasting impact, more so than winning championships does."
Written By: Mirabel Anosike
IG: thatgyalmira
Email: mirabelanos@gmail.com