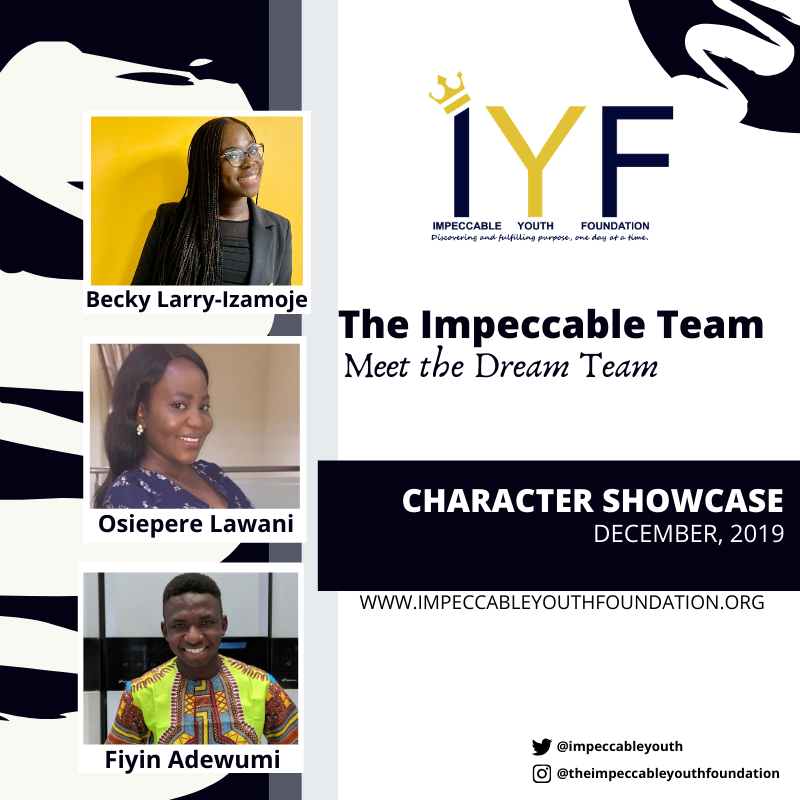 IYF CHARACTER SHOWCASE – TEAM SHOWCASE, DECEMBER 2019
It's that time of the Month!
Introducing our Character Showcase of the Month !!
This Month, we bring to you, our first ever Team Showcase – Introducing the Impeccable Team and allowing you get in the minds of the individuals behind what you see!
The IYF TEAM is our showcase for the month!! That means three amazing insiders and interviews this month! ??‍♀️??‍♀️??‍♂️??
This is about to be exciting! Let's end the year with a bang, shall we? Leggo! ????