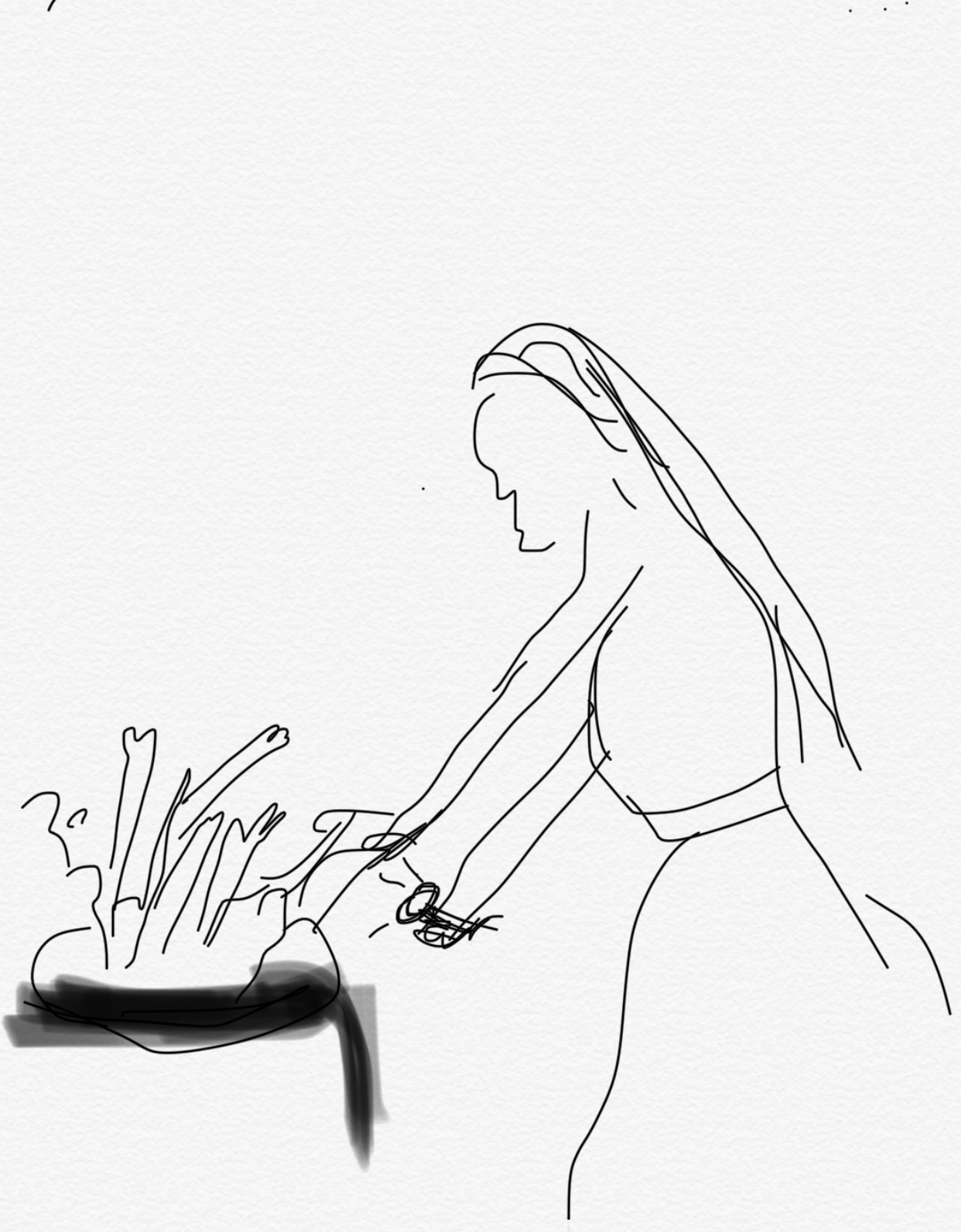 Deborah, ARISE !
God places certain people in certain places/positions at certain times for a reason. 
Where you are is for a reason. 
Our case study for this little piece is Deborah. I call on all 'Deborahs' which the world, every community and every family is waiting on, to arise. 
For context, read Judges 4&5. Deborah was a judge, warrior, poet, prophetess, singer, songwriter and wife. 
For twenty years, Israel had been cruelly oppressed. They then cried to the Lord (Judges 4:3). The Bible says in the next verse that Deborah was leading Israel at that time (Judges 4:4).
What strategic timing! Israel was in need of liberation. God had strategically positioned Deborah to champion that course at that time!
This is so key for us in this generation and I want your mind to be open as we see how we can apply Deborah's character and time consciousness to our own lives. This is a charge for every sleeping giant to arise, and for Deborahs, Esthers and Gideons to DOMINATE! 
3 things to learn from Deborah:
1. She was a Non-conformist 
Deborah challenged the norm. She was prudent and honest. Deborah stood for what was right without fear of opinions. She stood for courage in a time of fear. She stood for decency in a time of chaos. What an Impeccable character. Deborah called sin 'sin'. Deborah did not mince words or try to sound politically correct. Her Boldness is one character she is commonly known for. The Bible says the true way of worshipping God is not 'conforming' to the patterns of this world (Romans 12:1-2).
We must learn from Deborah to be vocal about the truth, to be people of integrity and to stand for justice, prudence and all that is right. What do you stand for? This is food for thought. 
2. Deborah was in tune with God
 "My sheep hear my voice and know it". Deborah was a woman who was sure of God's voice and she uttered it with confidence (Judges 4:6). 
The importance of the word of God in the life of a believer cannot be overemphasised. You hear God's voice for a reason, and that voice should lead you into purpose and give you direction for every area of your life. 
The voice of God gives you direction. What steps are we taking intentionally to walk in God's word and grow in His voice? We must make it a duty to sharpen our spiritual senses and ensure God's voice is clear and audible. 
Like Deborah, only then can we truly do the unexpected, and challenge the norm. Deborah was referred to as a worshipper – We believe she said Yes to God, with everything in her, and in/through every move she made; and this came from her knowing what God required of her per time. Think on it!
3. Boldness & Courage 
Something about Deborah just oozes courage and boldness. She stepped up and stepped out. She would not settle, she was tenacious and resilient. She knew what she was to do in time and she did just that. She was zealous, and was strong; very strong. 
This point really does lead me to the focal point of this piece.
ARISE! 
I believe 3 things we at the IYF emphasize are:  Identity, Purpose and Nonconformity. 
Knowing who you are, knowing what God has called you to be and do, and standing tall through a fuzzy and perverse generation. 
We believe God cares deeply about these three things too as they form the core of who you are, your perception of yourself, and the extent you may attain with all the potentials God places within and around you. 
God requires that his children ARISE in understanding their identity, their purpose and their calling to shape culture! Deborah walked boldly and clearly in her purpose and assignment. 
One thing I believe needs to be emphasised is clarity on Identity and purpose. Without a destination, there can be no direction. Who are you? What is that thing God has placed on your heart? What is that burden that just wouldn't leave? What causes unrest?
What keeps you up at night? What area do you want to bring solution to? 
Your generation is waiting on something within you. There is potential you would never unlock if you see yourself as ordinary, and leave the 'amazing' things for a 'select few'. You are one of the 'select few', we are all one of the 'select few' because God has made each one of us a solution to the cries of those oppressed. God has positioned us where we are, to bring liberation to the lives of many. 
Don't give up on you. Don't give up on your generation. Don't give up on our children yet unborn. Don't give up on …. you fill in the blank. 
Dearly beloved, it is TIME. 
Tomorrow is not guaranteed for anyone of us. Everyday is the promised day to accomplish and conquer. 
Ask yourself daily, what is stopping me from being FULLY me? 
Deborah was a nonconformist. She was a radical woman.
My favourite quote says it best,
 "Our deepest fear is not that we are inadequate. Our deepest fear is that we are powerful beyond measure. It is our light, not our darkness that most frightens us. We ask ourselves, Who am I to be brilliant, gorgeous, talented, fabulous? Actually, who are you not to be? You are a child of God. Your playing small does not serve the world. There is nothing enlightened about shrinking so that other people won't feel insecure around you. We are all meant to shine as children do. We were born to make manifest the glory of God that is within us. It's not just in some of us; it's in everyone. And as we let our own light shine, we unconsciously give other people permission to do the same. As we are liberated from our own fear, our presence automatically liberates others." (Marriane Williamson, 1992)
Use that power, arise – The world needs you. 
God has given you the strength!
Change this world for good. You ask "how?", start with that idea ringing in your mind. Start with what you are passionate about. Start with what the Holy Spirit has laid on your heart. 
God has placed it there for such as time as this, and I am sure that the world needs you. 
Esther, Gideon, Deborah – 
Challenge the norm, shine, ARISE! 
"The image you see is a picture God put in my head as I thought about a thumbnail for this piece. It is a girl pulling people out of a hole/pit with a torch light in her other hand.
I did a few web searches and I could not find any picture which depicts what I had seen, so I got to drawing! God is good! LOL Please rate my drawing skills on a scale of 1-10! But more importantly,  I hope this picture speaks volumes to your heart! Be blessed.
Xx"
————————-
Article by Becky Larry-Izamoje (Contact her):
Instagram – @BeckylarryIzamoje
Twitter – @_blarry
Email – blizamoje@gmail.com
YouTube – Becky Larry-Izamoje