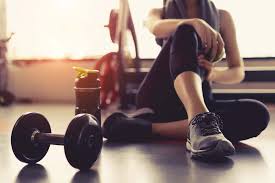 Fitness Goals: How To Get Back On Track After A Festive Period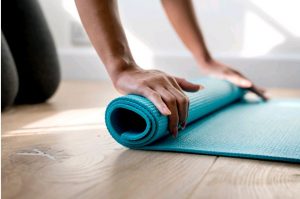 Happy New Year Everyone!
Hope you all had an awesome Christmas break and are stepping into the new year feeling well rested and excited for all this year has to offer! If you're like me though, you got carried away this holiday period and ate too much. This might have been because you had more home-cooked meals, if you live abroad, or you attended lots of gatherings or Christmas parties. You also might not have felt up to it or had too much to do to exercise. Due to these factors, you are likely to have gained a kilogram or two.
Well if you can relate to the above, don't beat yourself up! A majority of people are likely to fall into this boat. During the holiday season, it's normal to let your guard down a bit and eat more and work out less. In fact, according to research, overeating is common during the holiday season (Insider, 2017) and when asked how much people think they gain over the holidays, they often say '5 pounds' (Psychology Today, 2013). Although most people gain only a pound or two in a year (Psychology Today, 2013).
Nevertheless, it's also a new year and you most likely want to get back on track with your fitness goals and get back in shape. Well, with the right action in place, you can do just that! Below are 5 steps to take to get back on track with your fitness goals after a festive period, in this case, the Christmas and New Year holidays.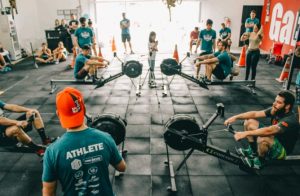 5 steps to take to get back on track with your fitness goals after a festive period:
1. Realize and accept you went off track with your fitness goals: The first step in getting back on track after a festive period is admitting you went off track in the first place. You will know if you did by observing your routine over the holiday period. There is also that one person who makes it quite obvious that you've added weight by letting you know. You should also weigh yourself to know how much weight you added. After you realize you went off track and by how much you did, you can start working on getting back on track.
2. Go through your old goals or set new goals: The next step to take in getting back on track is, going through your old goals or setting new ones. When setting new goals, ensure they are healthy and sustainable as well as, SMART (Specific, Measurable, Achievable, Realistic and Time-bound). Example of goals includes, eat three meals a day with fruits as snacks or work out three times a week for 45 minutes each.
3. Have a timetable in accomplishing your goals: After setting your goals, put them on a timetable; a separate timetable can be made for exercise and eating goals. This will enable you to know when to work out as well as, what meals to eat and when to eat them. You can also set alarms for when to carry out the activities on your time table. Your timetables should be posted where its visible for you to see or it should be easily accessible (if it is digital).
4. Go on a detox before venturing into your new routine: It is suggested to have a detox before venturing into your new routine or before going back to an old routine. According to food matters (2018), detoxing 'gives the body a chance to recharge and dispel anything that may be holding it back from experiencing superior long-lasting vitality.' A detox is suggested before starting your routine because a lot of food will have been consumed during the holidays and this can hold our bodies back so, our bodies need to be cleansed. After this cleansing, the new routine or old routine can then begin.
5. Take Action: After detoxing it's time to take action and carry out the goals you have set and placed on a timetable. Ensure that you are being consistent when trying to achieve your goals and they will become habits. In order to be more consistent in achieving your goals, avoid excuses (by noting some excuses you're likely to make) and commit to the process (by disciplining yourself). Once in a while, you might miss your routine but, don't beat yourself up but rather, pick yourself back up again and realize we all have our not so perfect days every now and then.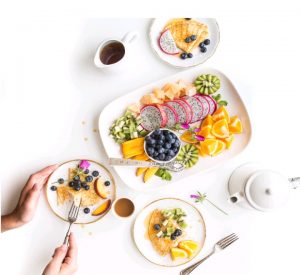 ---
Sources:
https://my.bible.com/reading-plans/472-live-out-your-faith-with-fitness
https://www.thisisinsider.com/how-not-to-overeat-during-the-holidays-2017-12
https://www.psychologytoday.com/us/blog/thinking-about-kids/201311/enjoying-holiday-eating
https://www.foodmatters.com/article/the-importance-of-detoxifying-your-body
https://unsplash.com
Contact Me
Email: aeb.bfy@gmail.com
Instagram and Twitter: @adedolapoeb
Tumblr: Adedolapo Esther Balogun