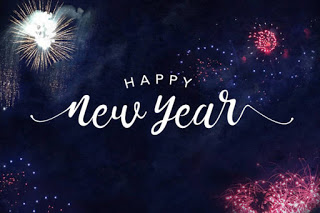 Old Things Have Passed Away, All Things Have Become New
Happy New Year to you all. It is a new beginning. A fresh start. The beginning of the first chapter of another 365-page book. At this point, I want to encourage everyone reading this to let go of the past. What happened in 2018 and prior is in the past.
Let go and focus on this new beginning. No one drives a car while focusing on the rear view mirror. Doing so will only lead to more damage. You drive a car looking ahead while looking at the rear view mirror intermittently as a guide.
Likewise, your past should only be a guide/caution for your focus which should be your present and future. Focusing on what was will only hinder what is and what could be, and this goes for all areas of life.
Did you fail an exam in 2018? The fact you failed does not make you a failure. Learn from it – what areas do you need to study harder? Maybe differently? Figure that out and move forward. Let it go.
Did you apply to a job(s) last year with no results? Well, that was last year. This is a new year. Revamp your resume if need be, focus on applying to even more/diverse positions.
Did you set some goals in 2018 that were not accomplished? Guess what? That was last year. Let it go. And start over today. Yesterday is gone. Today is a gift, that's why it's called the "Present".
As the Bible says in 2 Corinthians 5:17 "…old things have passed away, all things have become new", It's a New Beginning. A Fresh Start. A New Dawn. Don't let yesterday's battles hinder today's victories.
-By Tosin Oyesile