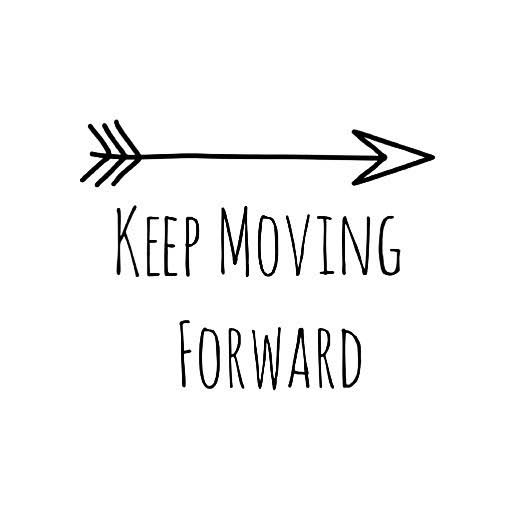 Don't Stop, Keep Moving
Alexa play this little light of mine.
The journey to personal development is one filled with winding roads and great wisdom is required to navigate them. Coming up to the end of the year I feel like my momentum is gradually slowing down. That desire that once burned so bright is dying out with the embers struggling to stay ablaze. All I can hear is the crackling of a goal that once was but seems to be unattainable with the passing time. How did I get here? It seems like yesterday I was counting down to 2018. 5,4,3, 2…November , and now here comes December. In short, I AM TIRED. Are you?
I am drawn to my comfort zone. Doing only that which I know I am good at. Not putting myself in places I perceive to be challenging. Settling for mediocrity because I know that way I can't fail and it would take much less energy to do so. Despite of all this there is an inherent desire to succeed knowing that He did not bring me this far to quit or fail. So, what are the practicalities of this 'not giving up'? How do I continue pressing on?
1. Write it down –
All of it. The good, the bad and the ugly. All your successes, challenges and failures. This enables self-evaluation and allows you to record your progress. What I have found is that often, we seem to concentrate on everything going wrong in neglecting everything that has gone well. We forget to celebrate our accomplishments or to even thank God for this far we have come. This leads to us feeling discouraged when all it is, is a rainy day in the middle of summer.
2. Shut it down –
Protect your peace. Detach yourself from anything that negates what God says about you. I have come to a point in my life that I refuse to put myself in unnecessary situations to make others feel comfortable. Be very protective about the people you let into your life and be unapologetic about your uniqueness. In this, you discover your authentic self and can walk this journey with renewed confidence. Remember 'NO' is a sentence.
3. Put it down –
We've all heard it before, comparison is the thief of joy but why do we ignore it? We continuously compare ourselves and try to measure up to unrealistic standards, with one of the biggest enablers being social media. There is a new iPhone feature that tracks the amount of time you spend on social media (s/o to all my android users we still love you) and honestly, I was shocked by the amount of time that I spend on there. Don't get me wrong I know social media is not all doom and gloom but it poses one of the greatest threats to our self-esteem and measurement of goals if not used for what it is.
4. Chase it down –
Don't stop. This is easier said and done and it is one aspect I have struggled with mostly because of the reliance on others to motivate me. I now realise the need to draw that motivation from within because when you have a dream, most people may not see it and you may face ridicule from those who do. Start aligning yourself in expectancy withdrawing from what you used to, preparing for what is to come in the hope of uncovering a better version of yourself.
Challenge for the coming month: Learn a new skill. Is it public speaking or even learning how to whistle? Afterwards, celebrate that achievement. Love and invest in yourself. You are worth it.
As always feel free to continue the discussion on the comment section below xx